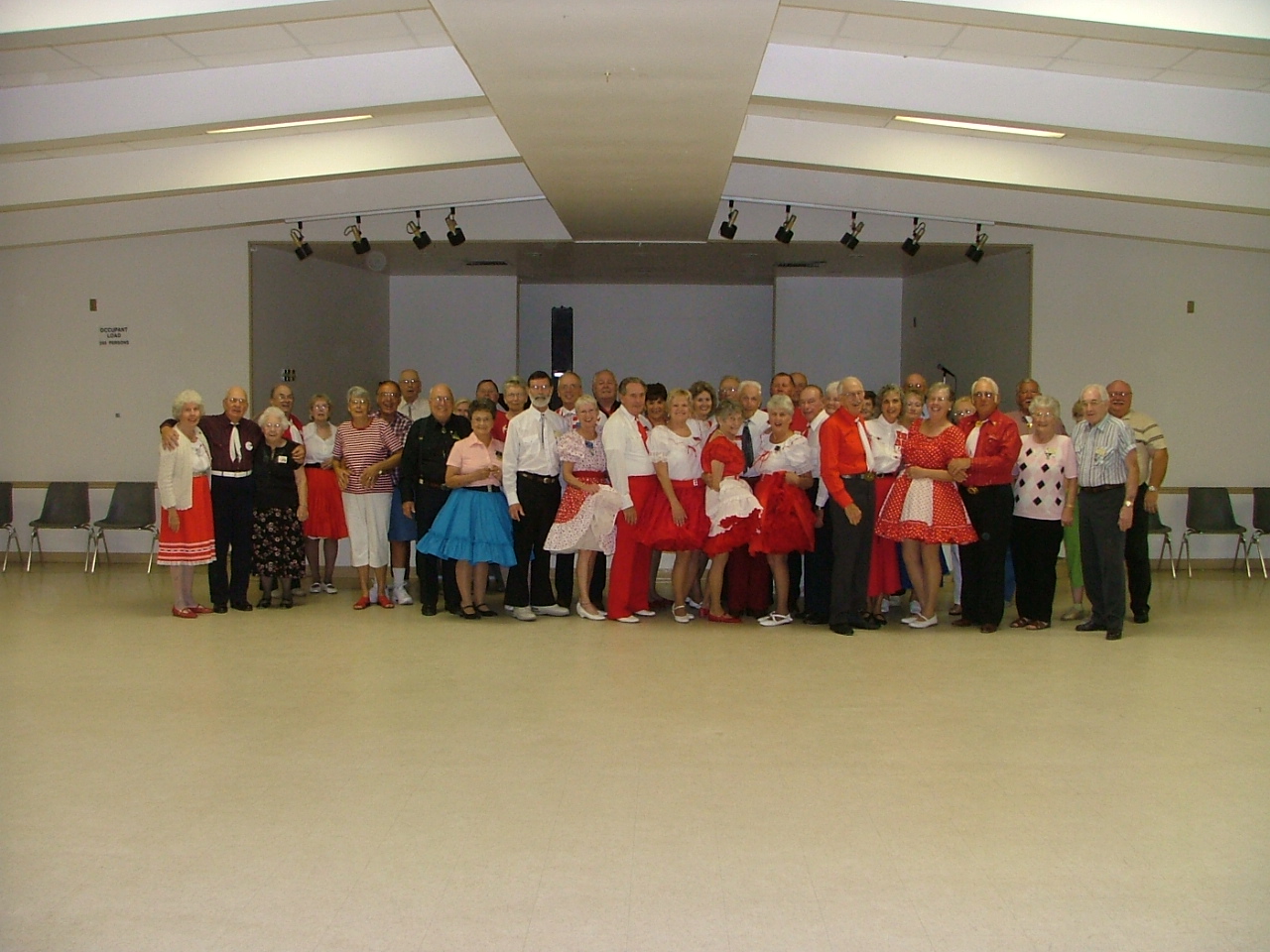 The Harmony Hoedowners
Invite You To Dance With
Sam Dunn & Various Round Dance Cuers
Square Dance Workshops are held on the
1st & 3rd Monday's

Western Square Dancing is held on the
2nd & 4th Monday's

We do not dance on the 5th Monday

We dance at the Downtown Sebring Civic Center
355 West Center Av.
Sebring, Florida
Time: 7:30 till 9:30 PM

All dancers are welcome. Alternating tips of Mainstream & Plus

Sam will be teaching from the A-1 & A-2 list starting January 10,2005, every Monday from 5:00 PM till 7:00 PM. Check with Sam for details

Need Square Dance Info? Call Sam at 863-382-6792

at samdunn@samdunn.net

CHECK BACK FOR UP- TO DATE DETAILS.
THE BELOW INFORMATION IS SUBJECT TO CHANGE
| | | | |
| --- | --- | --- | --- |
| Date | Type of evening | Caller | Cuer |
| | | | |
| February 21 | Advanced Lessons | Sam Dunn | 5 till 7 PM |
| February 21 | Workshop | Sam Dunn | No Rounds |
| February 28 | Advanced Lessons | Sam Dunn | 5 till 7 PM |
| February 28 | Dance | Sam Dunn | Charlie Hearn |
| | | | |
| March 7 | Advanced Lessons | Sam Dunn | 5 till 7 PM |
| March 7 | Workshop | Sam Dunn | TBA |
| March 14 | Advanced Lessons | Sam Dunn | 5 till 7 PM |
| March 14 | Dance | Sam Dunn | TBA |
| March 21 | Advanced Lessons | Sam Dunn | 5 till 7 PM |
| March 21 | Workshop | Sam Dunn | TBA |
| March 28 | Advanced Lessons | Sam Dunn | 5 till 7 PM |
| March 28 | Dance | Sam Dunn | TBA |